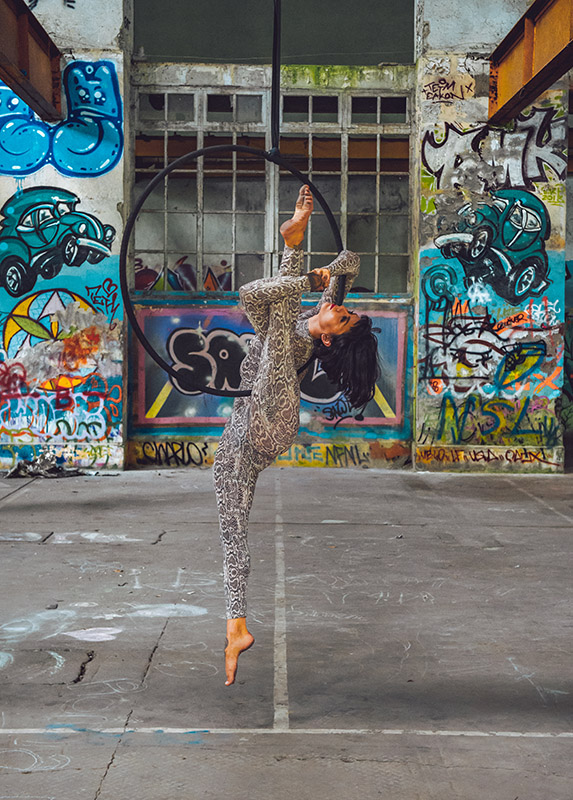 This aerial discipline is truly magical!
It consists of making pretty figures inside a hoop hanging from the ceiling!
For that, you don't need to be a gymnast or circus artist!
Ce cours dure 1h pour les initiations / 1h30 pour le niveau débutant/intermédiaire.
After a complete warm-up, Vertical Fit will make you discover in complete safety and
on low hoops how to pull yourself up inside and perform
beautiful poses!
With these poses we will achieve a combo, that is to say that we will put
all the learned poses end to end to make a sequence!
The aerial hoop lesson is all levels and does not require any athletic prerequisite.
Outfit:
Plan to cover your entire body: socks, leggings, tank top, long-sleeved sweatshirt.
TOUS les bijoux ainsi que les fermetures éclairs, boutons en métal sont interdits car ils abiment les cerceaux.