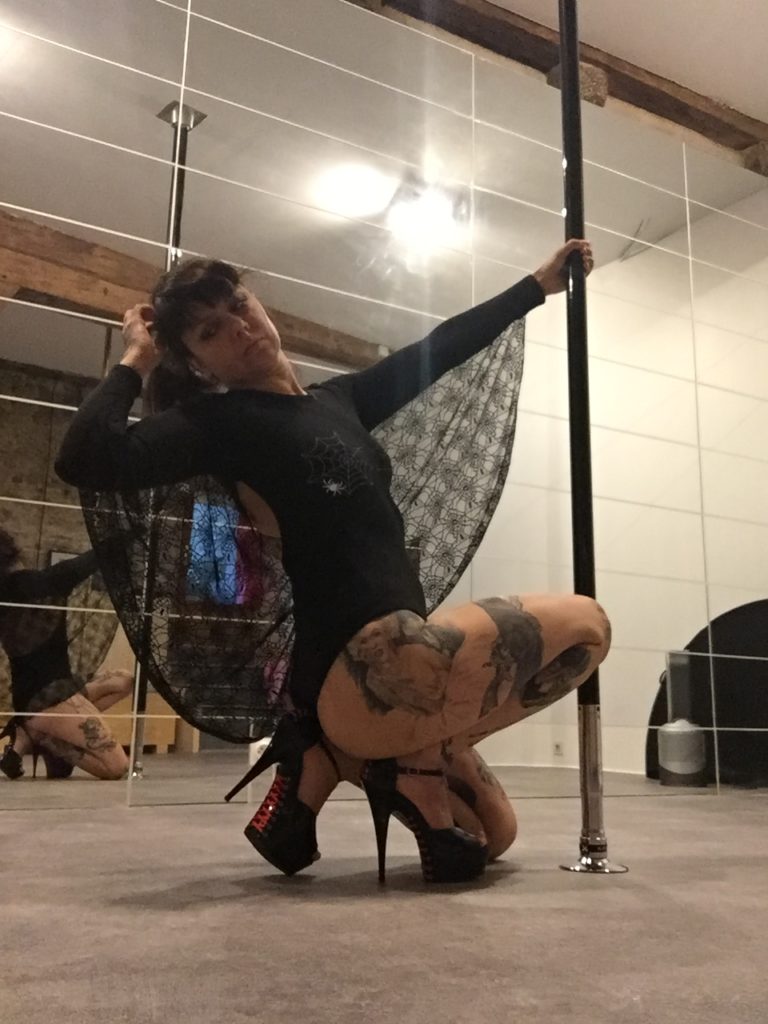 In Vertical Fit, you can practice during Pole Choreo during which you will learn a choreography with movements previously learned in class.
Please note: if you wish to participate in the Pole Choreo, you have to take regular technical courses!
Indeed, Pole Choreo is not a technical course but a choreographed course, so the figures are not explained technically or very briefly.

Dans ce cours, nous apprenons une chorégraphie qui mêlera danse et poses sexy, sur et autour de la barre.

The course is generally open from the beginner level in pole dance (see more details on a case by case basis in the schedule).

This Pole Choreo class est programmé au planning de façon non-régulière.
Outfit:
Platform heels are not mandatory.
If you don't have heels, pack socks.
Si vous avez des talons, les semelles doivent être propres. Les talons/chaussures de ville sont interdits
Prévoyez des genouillères ou des guêtres pour protéger vos genoux (des genouillères sont en prêt à la salle).